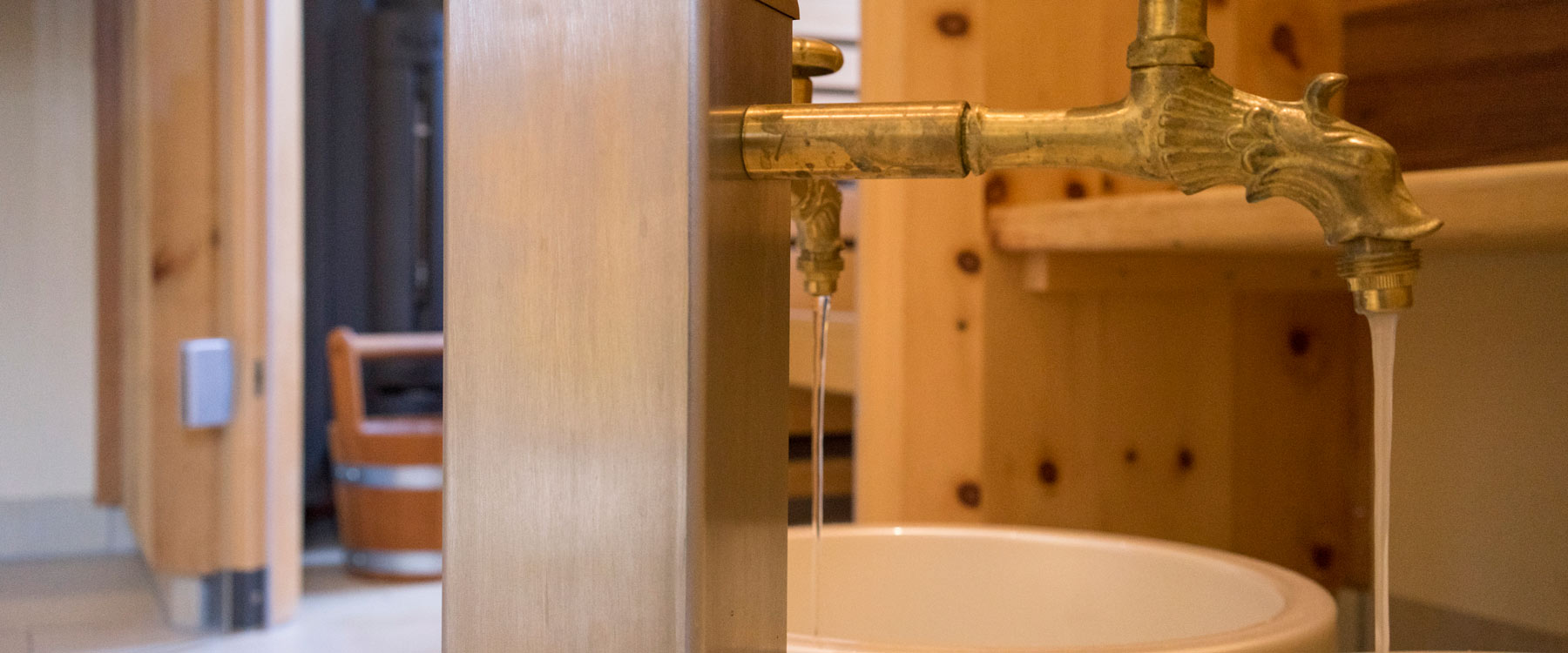 IN TRANQUILLITY LIES THE KEY TO STRENGTH
Sometimes less is more. We have been living in harmony with nature and the seasons for generations, learning to enjoy moments where you can simply be.
Just letting your gaze wander from the balcony, taking in the Alpine panorama and all the different shades of green our unspoiled nature has to offer. Experiencing nature up close. With all your senses.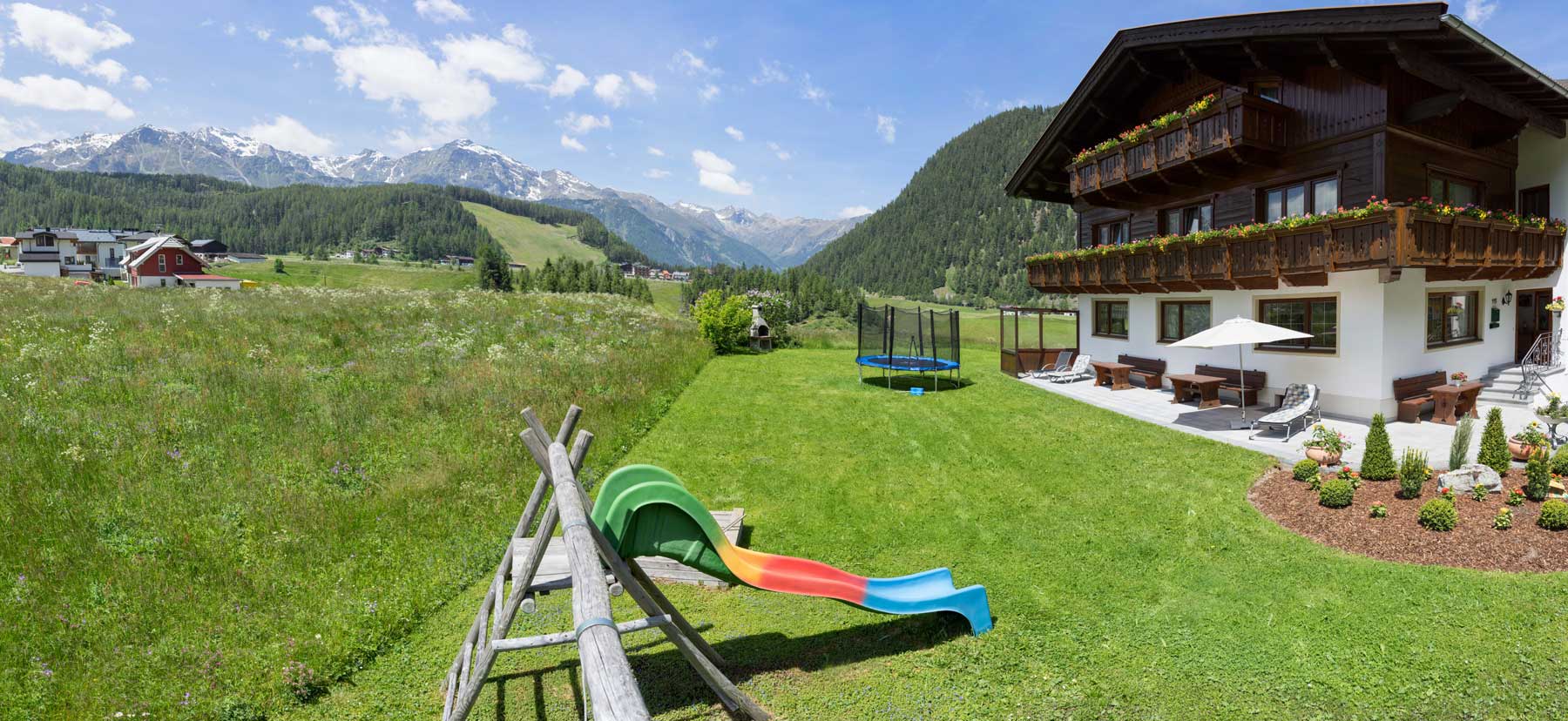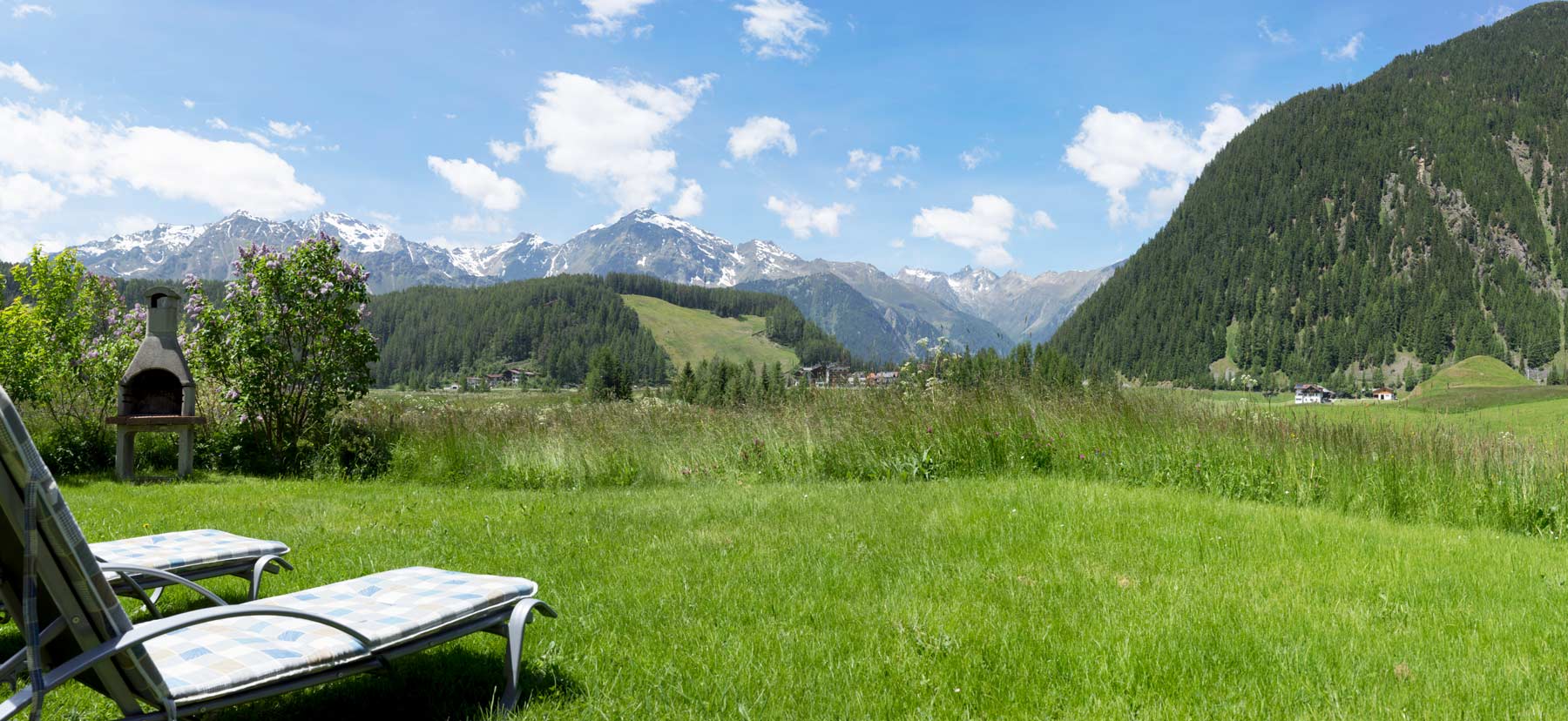 Playing, cooking or simply getting together? No problem. Our "JOGGLS Stube" is available to all. This traditionally furnished living room offers a comfortable tiled stove, panoramic views and a fully equipped kitchen. This is what holidays should be like.
In the morning guests renting a room start the day with a delicious breakfast by JOGGLS. And the best part is the fine spring water. Feel free to take a jar upstairs. And fill up your drinking bottle. Where to today? JOGGLS is an amazing source of information and advice on everything
from hiking tours to lederhosen shopping
.
Free milk, bread delivery service on request.
In winter the "JOGGLS Stube" is particularly convenient. With
the ski school located right in front of the house
, you can watch your children learn to ski from the cosy warmth of the "Stube".
You prefer to go out for dinner for a change? No problem. Our partner restaurant serves traditional Tyrolean delicacies.
Welcome to the JOGGLS family.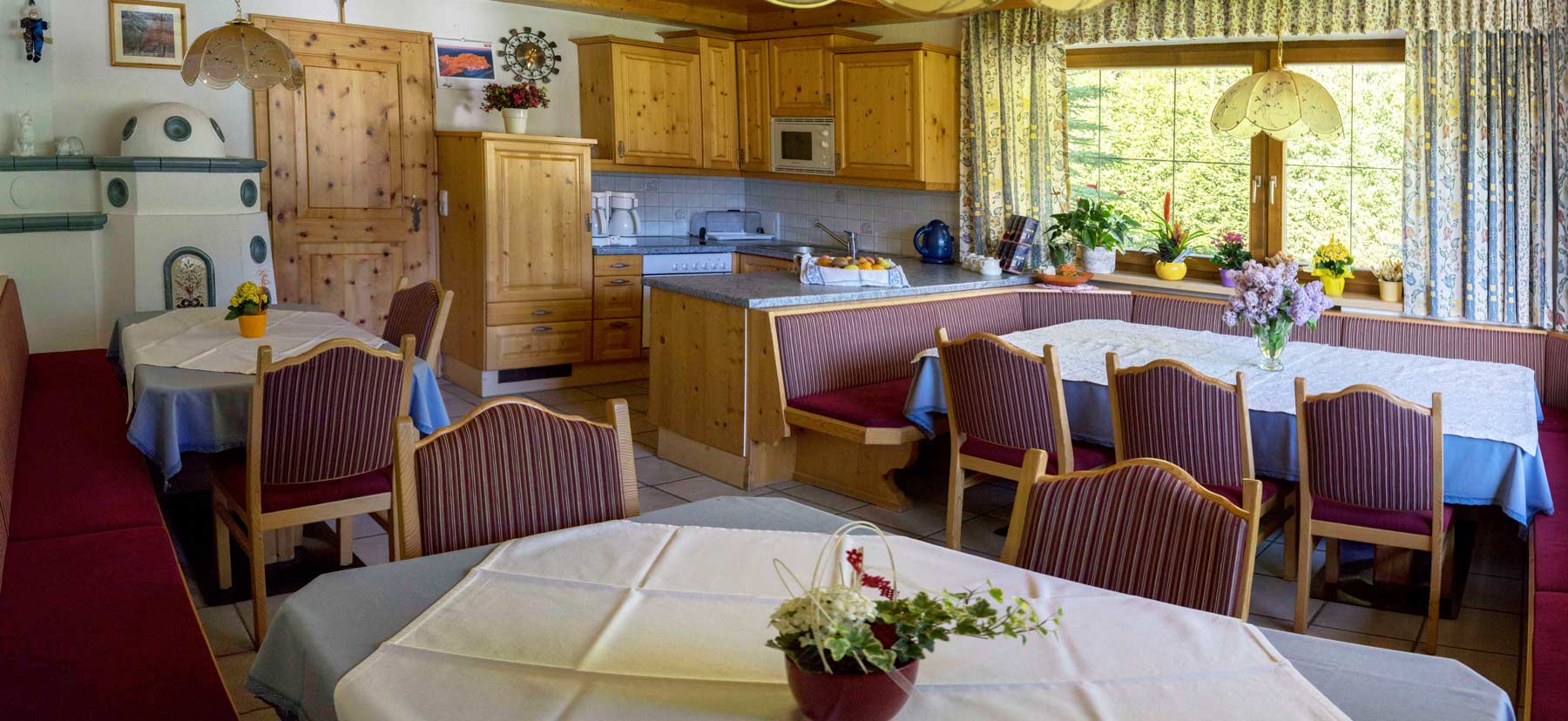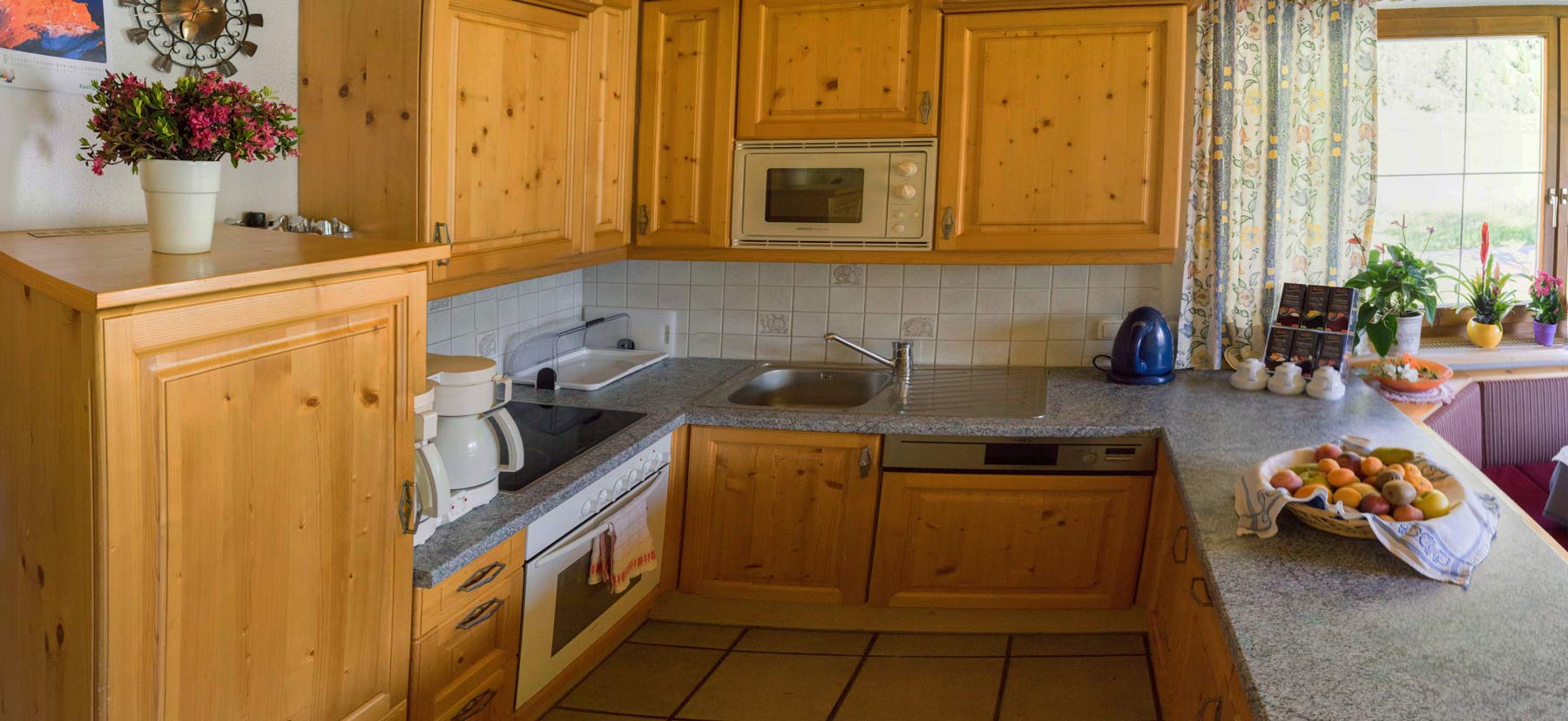 Spa and nature. Everything the heart desires. Sauna with panoramic mountain views, rainfall shower, comfortable relaxation area and kneipp facility.
Relaxing surrounded by nature. Cooling down? Outside in the fresh mountain air. Real peace and quiet. So beneficial.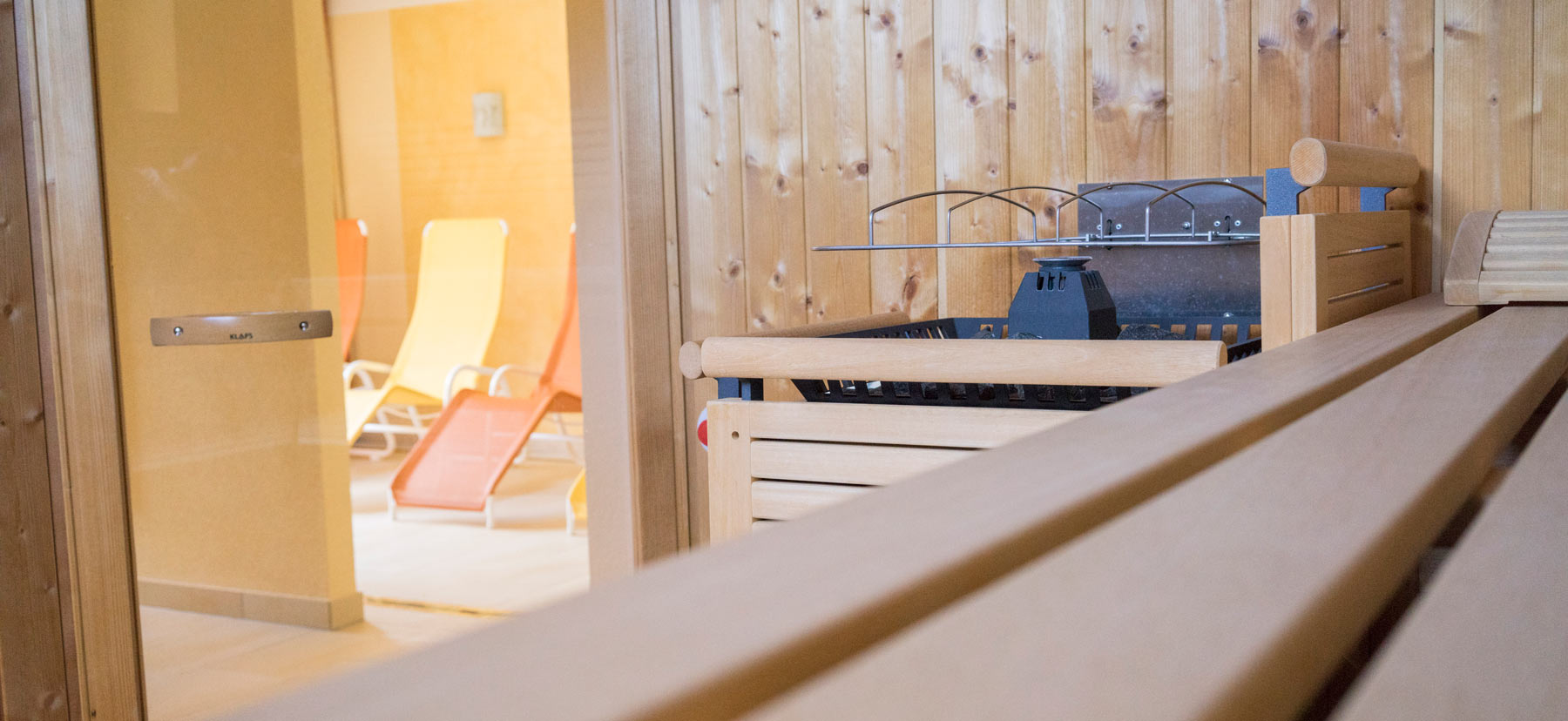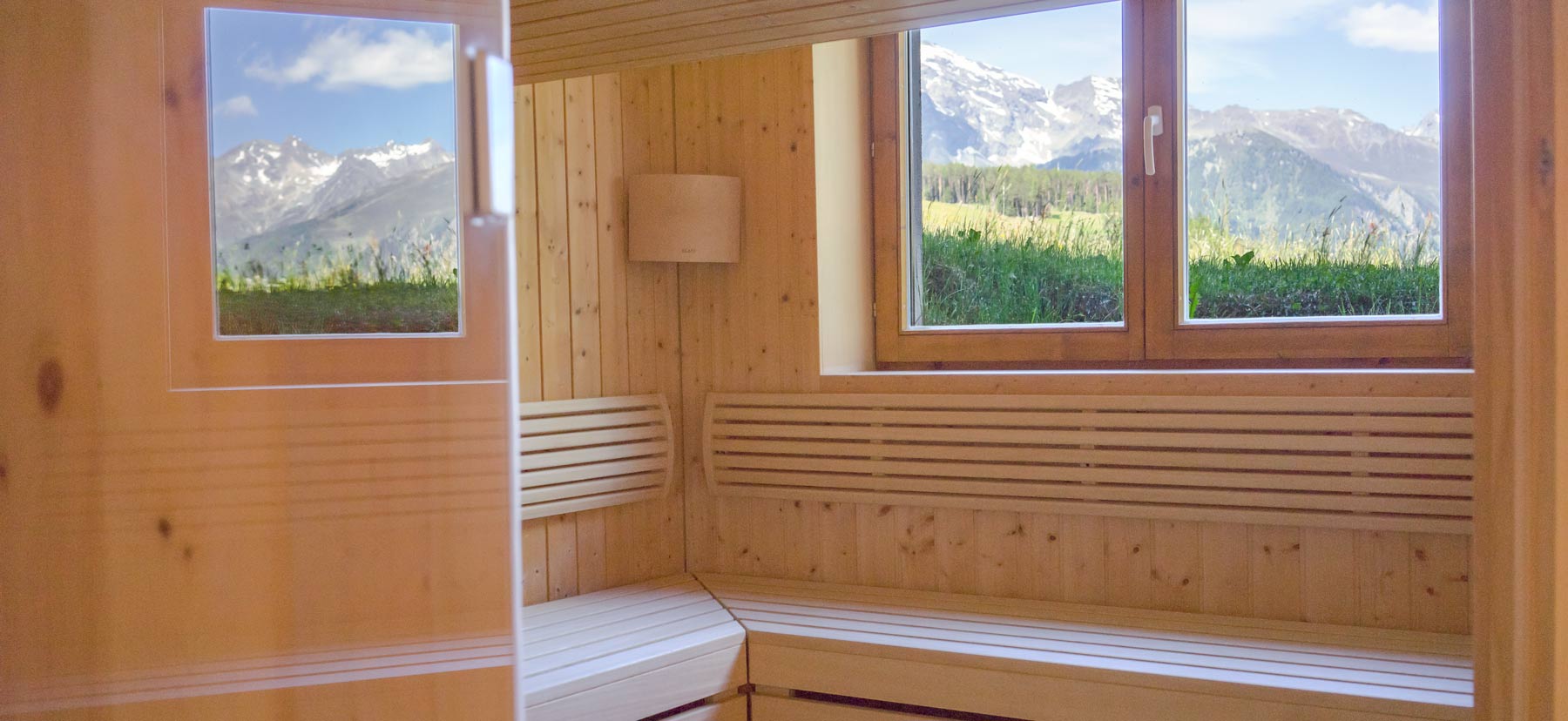 Personally harvesting the fruits of nature makes people happy. The fresh and regional vegetables and herbs in our little pick-your-own garden are there for our guests to enjoy.
There are also many high-quality organic products from other local farmers available in our small farm shop. It offers all the delicious things that make the Tyrol so unique.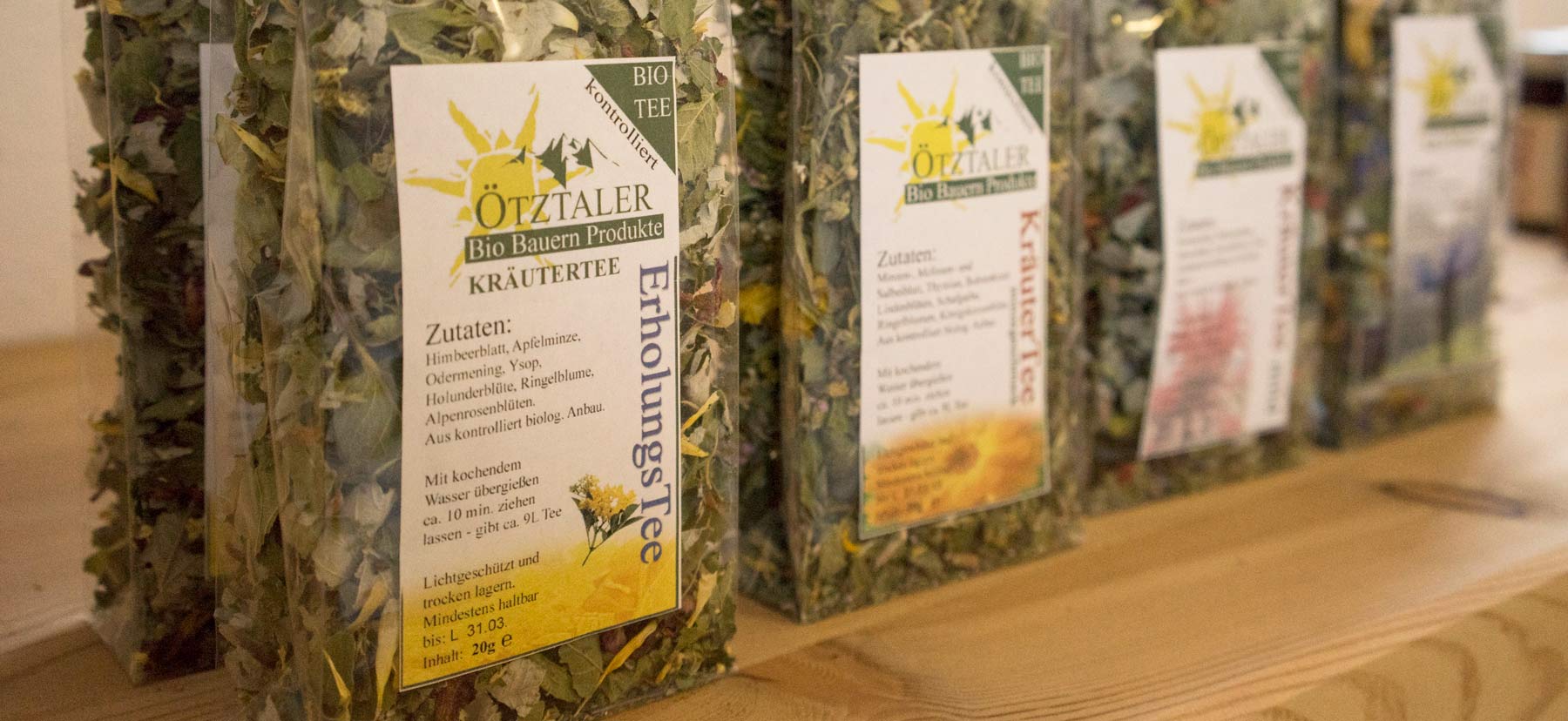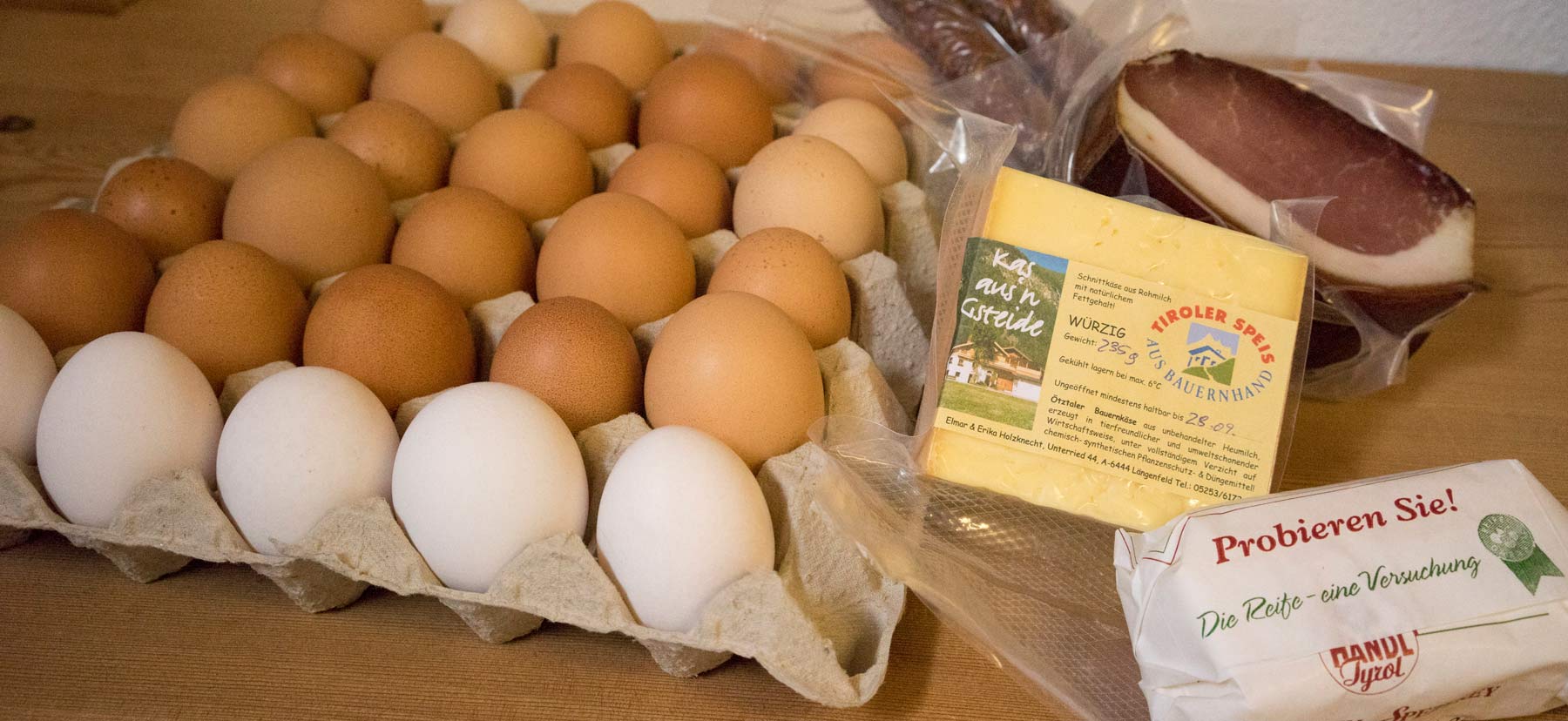 Make yourself at home at JOGGLS. Feel free to use our
laundry room equipped with washing machine and tumble dryer.
Nature stretching out at all sides as far as the eye can see. Lots of space around the house to relax, contemplate nature and play.
Awaiting the children is a slide, trampoline, sandbox and the animals living on the farm.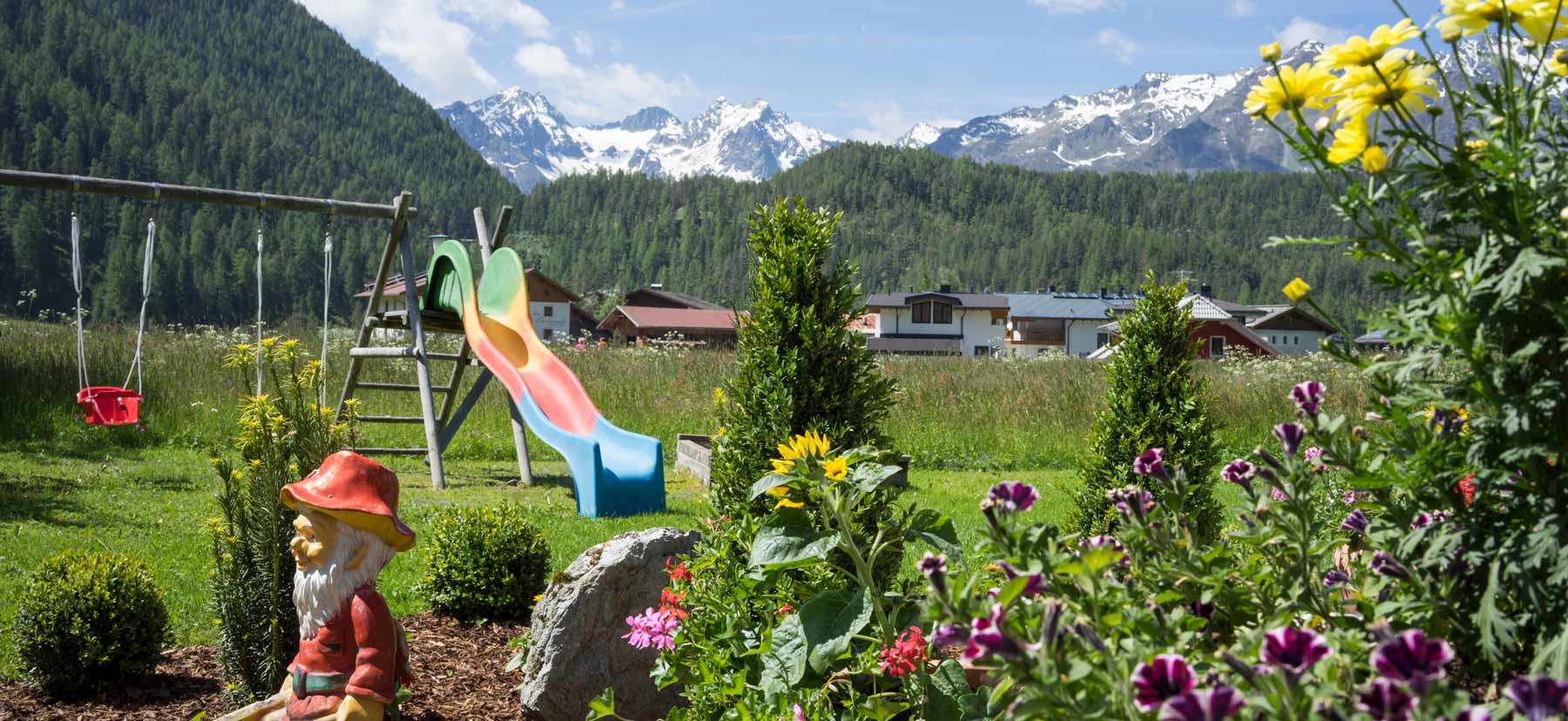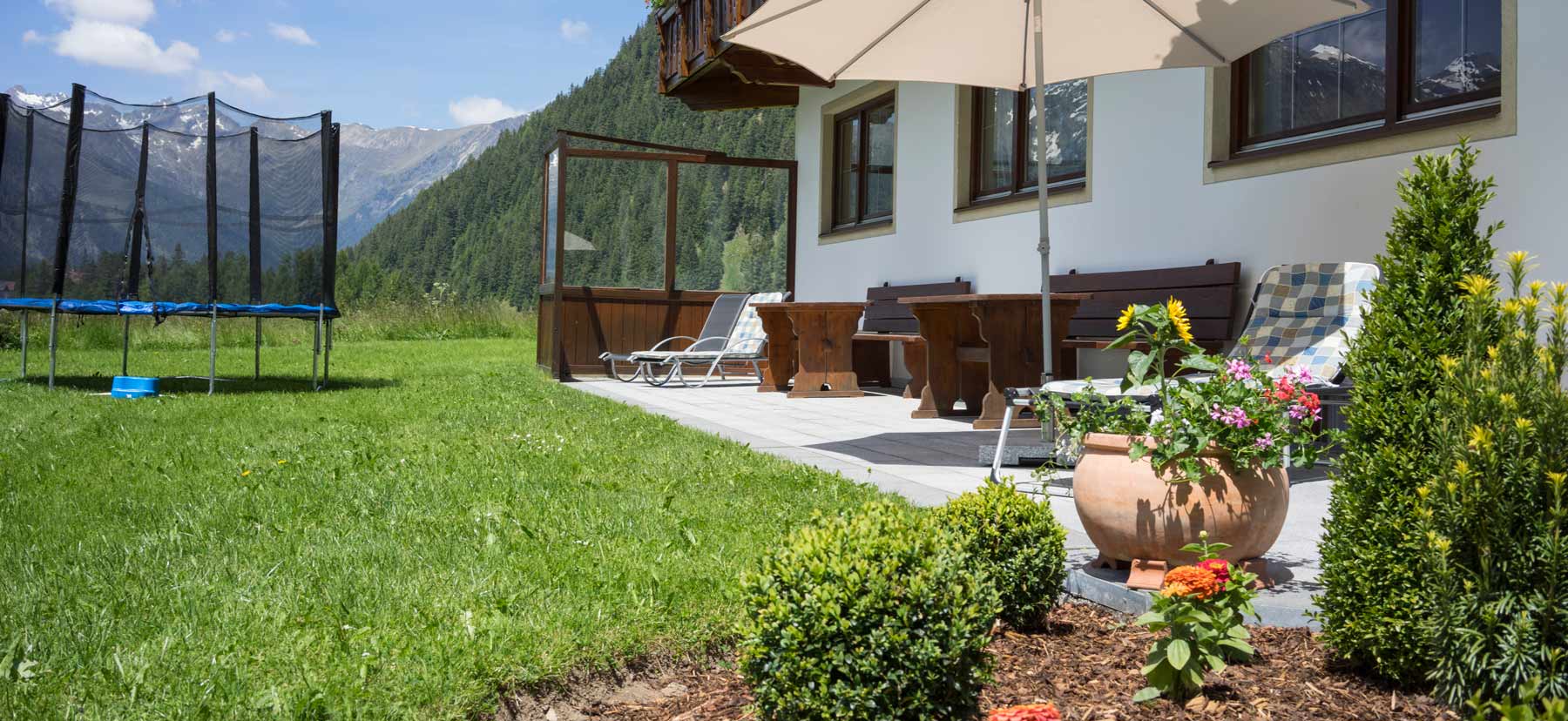 Working in close touch with nature? Of course. We organically farm 5.5ha of land and have 6 dairy cows,
4 young head of cattle and 3 calves. We also have rabbits which along with pony "Lotta" are always happy to be petted.